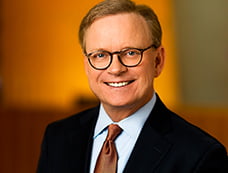 Cronan Creative Features Sound Healthcare & Financial CEO
by admin
Cronin Creative is Nashville's premier boutique design and marketing firm. Their clients include VH1, Marty Stuart,  Gibson Guitars, Sugarland, Universal Music Group, as well as a host of other local Nashville hot spots, national acts and organizations. As exemplary leaders in their field, they feature other local innovators and taste makers in their monthly "Inspiration At Work" newsletter. Sound Healthcare & Financial is honored to have our very own CEO, RJ Stillwell, featured as this month's cover story.
J Stillwell is a man on a mission. A veteran of Nashville's music business, he came to realize that the talented people around him were under-informed and even resistant to the idea of obtaining the right health insurance. Stillwell responded the only way he knows how – by getting creative and getting to work.
With the Country Music Association as his starting point back in 2006, he established Sound Healthcare & Financial with the aim of helping songwriters, musicians and other creative types navigate the healthcare system to obtain affordable coverage. Over the next eight years, Stillwell brought unbiased, expert counsel and advocacy to an ever-expanding list of entertaiment-related organizations, including the Americana Music Association, Songwriters Guild, and the Folk Alliance to name a few.
Having established a sterling reputation, Stillwell is now ready to offer the creative community a comprehensive range of financial services through a unique and innovative partnership with financial giant New York Life. The newly dubbed Sound Healthcare & Financial expands the company's services to include all aspects of financial planning. Just as he did the first time around, Stillwell looked to Cronin Creative to define his look, distill his message, and bolster his newly expanded brand.
"Cronin Creative designed our initial logo and advertising and just captured our mission so beautifully," Stillwell says. "I love working with a smaller firm and dealing with the actual decision makers. There's a trust factor, and I know that Cronin Creative will be there to help us brand this company in perpetuity."
See the full story here!